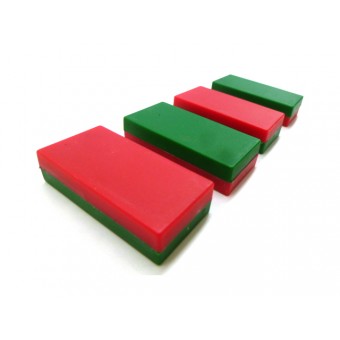 Availability:

In Stock

Product Code:

Plastic Coated Blocks Regular
Description
Plastic Coated Blocks (Regular)
Available in two sizes this product is colour coded for easy identification of the magnetic poles (Green for North and Red for South). Their colour coding makes these blocks the perfect product to demonstrate the attraction of opposite magnetic poles and the repelling of like magnetic poles. The small sized block is also well suited for use with Iron filings to demonstrate magnetic flux lines.
Specification
Plastic Coated Blocks
Length
52mm
Width
25mm
Height
12.7mm
Reviews (0)
Write a review
Note: HTML is not translated!

Continue